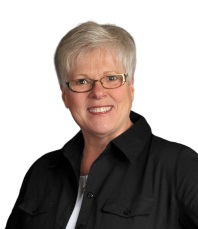 When I began planning my real estate career, I wanted to be more than just a "Get the Sale" realtor. My focus is you, the client! I dedicate outstanding service to each of my clients, insuring that your expectations are exceeded. My goal is the same whether a client is buying for the very first time or buying a home in which to retire — build a relationship that goes beyond a single transaction.
In addition to my Real Estate license, I also hold a CPA license. My 22 years of experience as a CPA has given me the financial background needed to help clients with the choices of the ever-changing mortgage world and to complete the complicated calculations needed in determining the best recommended pricing for the market for both buyers and sellers. My time management skills help to prepare for, meet and oversee time sensitive deadlines required in both the selling and buying aspect of a transaction.
Fortunate is the way that I would describe my life. I have been married to my husband Barry for 44 years. We relocated to Allen from Kenosha, Wisconsin. Between my two daughters, I have 5 grandchildren here in Allen and 3 granddaughters in Florida. They are my joy in life. Also, when time allows, I enjoy gardening! I realize that real estate is a referral-based business and given the chance, you will find that I work hard to ensure that my clients are happy to refer me with great enthusiasm.
I don't sell houses, I sell places for people to create memories!

Awards, Professional Designations and Memberships:
Four time BOLD graduate
Certified Residential Listing Specialist (CRLS)
Top 20% at Keller Williams-Allen – 2013, 2014, 2015, 2016, 2017, 2018
Keller Williams Gold Medallion Winner 2016 , 2018
Member of the Institute for LUXURY HOME MARKETING- CHLMS
"Best in Client Satisfaction" – Five Star Realtor for 2014, 2015, 2016, 2017, 2018
Member of the KW-Allen Agent Leadership Council – 2013, 2014, 2015
Keller Williams Silver Medal Medallion Winner for 2014, 2015, 2017
Keller Williams Bronze Medal Medallion Winner for 2012 & 2013
2012 Keller Williams – Allen "Rookie of the Year"
Member of the Collin County Association of REALTORS® (CCAR)
Member of the Texas Association of REALTORS® (TAR)
Member of the National Association of REALTORS® (NAR)